Hello parents and families, 
Welcome to Tiger Theater's Spring Musical Theater Program in partnership with Children's Musical Theater San Jose! This year we will be putting on James and the Giant Peach Jr. The Spring Musical is a big commitment and we are thrilled to have you join us for this exciting production. Included is some important information to help you and your child feel prepared.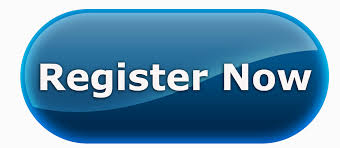 Kinder "Tiger Cubs" registration not yet open. Will be available in Febuary. 

Click here for more information on scholarships
TUESDAY CAST

1st - 5th Grades

Tuesdays, 1:30-3:00pm




 IMPORTANT DATES

 AUDITIONS: December 10th 1:30-3:00pm

 REHEARSALS: January 14 – April 21 1:30-3:00pm

 *No Rehearsal February 18 & April 14 

 TECH & DRESS REHEARSALS: Monday April 27 3-5:30pm and Wednesday April 29 3-5:30pm

 PERFORMANCES: Friday May 1st at 6pm & Saturday May 2nd at 11am

THURSDAY CAST

1st - 5th Grades

Thursdays, 3:00-4:30pm




 IMPORTANT DATES

 AUDITIONS: December 12th 3:00-4:30pm

 REHEARSALS: January 16 – April 23 1:30-3:00pm

 *No Rehearsal February 20 & April 16 

 TECH & DRESS REHEARSALS: Tuesday April 28 1:30-4pm and Thursday April 30 3-5:30pm

 PERFORMANCES: Saturday May 2nd at 6pm and Sunday May 3rd at 12pm 
WHAT TO EXPECT
All students registered for Tuesday will be given a role in the Tuesday cast and all students registered for Thursday will be given a role in the Thursday cast. Students must be registered by the deadline and attend auditions in order to be cast. Refund requests will only be honored on or before the cancellation deadline of December 9th. The cast list will be posted by 5pm on Friday November 13th and scripts will be available for pick up before Winter Break. Students must attend every rehearsal and performance and are expected to practice at home in addition to weekly rehearsals. All rehearsals and performances will take place at Willow Glen Elementary School on the stage in the quad. 
BEHAVIOR AGREEMENTS 
All cast members must turn in signed Behavior Agreements by audition day. While CMT and Tiger Theater stand by their mission to provide quality theater opportunities equally to all who wish to participate, students who do not meet the expectations of the Behavior Agreement during rehearsals may be asked to leave the production. It takes commitment and teamwork to mount a Musical Theater production and we ask for positive, collaborative attitudes from our cast members and parents alike!
ABOUT THE SCHEDULE
Attached you will find a full calendar of all possible rehearsal times. While the full cast will be called to the majority of the rehearsals listed, NOT EVERY ACTOR WILL BE CALLED TO EVERY REHEARSAL. A fully detailed rehearsal schedule will be sent out as soon as we return from Winter Break. Once the schedule is released, please look over it carefully and put all rehearsal times in your calendar. Attendance is mandatory and more than one unexcused absence rehearsal may result in re-casting of your child's role.
AUDITIONS
Auditions will take place on December 10th from 1:30-3pm for the Tuesday Cast and on December 12th from 3:30-5pm for the Thursday Cast. Audition information will be emailed to all registered families on Friday December 6th. Actors are asked to choose one song cut and one line from the material provided and should memorize their selection. Actors may be asked to sing or read a second selection, but this piece does not need to be memorized. Both Cast Lists will be emailed by 5pm on Friday December 13th.
CHECK IN & OUT
Check-in will begin 5 minutes before rehearsal and students may check themselves in. We ask that all students are signed out by a parent or guardian at the end of rehearsal. If you would like your child to sign themselves out, please send written permission via email to This email address is being protected from spambots. You need JavaScript enabled to view it.. After a 5 minute grace period, any students who have not been picked up will be subject to a late fee of $2 per minute. We greatly appreciate your efforts to pick up your students on time. 
WHAT TO WEAR & BRING
Please make sure to have your child wear closed-toed shoes and comfortable clothes that they can easily move and dance in. Please note that rehearsals take place outside, so students should dress accordingly with either a jacket or sweatshirt during Winter months or a hat and sunscreen during warmer months. In addition, students should come prepared to every rehearsal with a labeled water bottle and their script. 
REHEARSING AT HOME
All roles require some practice at home out side of weekly rehearsals. Scripts and access to music will be provided before Winter Break and we encourage student to learn as much as they can before rehearsals begin. The official off-book deadline is March 31st for the Tuesday Cast and April 2nd for the Thursday Cast. This means that all lines, lyrics, and blocking are memorized by these dates. These expectations are outlined in the behavior agreement and failure to meet expectations may result in re-casting. 
TECH AND PERFORMANCE
Tech and performance dates are listed in the calendar attached. The full Tuesday Cast is called to all Tuesday tech and performance times, and the full Thursday Cast is called to all Thursday tech and performances times. Please put these important dates and times in your calendar now. Students are asked to wear a base layer (such as black leggings and a white top) to all dress rehearsals and performances. All other costumes will be provided. More information on base layers, costumes, hair and makeup needs will be provided at a later date.
VOLUNTEERING
Parent Participation Theatre requires parent participation -- and there are many ways to fulfill this
requirement!  Our volunteer hour requirement for this year's production is a minimum of 4 hours.  Sign-ups will be done on Sign-Up Genius and will open the week of January 13th. There will be more information on how to sign up on the website. There is a volunteer deposit requirement of $250 that is due on Dec 9th.  Deposits will be accepted up to January 13th, performers without deposits will not be allowed to rehearse until deposit is submitted.  The buy-out option is in the amount of $250 in lieu of completing volunteer hours. Sign up for volunteer jobs is due by February 15, 2020, not signing up will result in depositing volunteer check.
FOR MORE INFORMATION
If you have any questions, please feel free to email us at This email address is being protected from spambots. You need JavaScript enabled to view it.. We look forward to seeing you there! 
Best regards,
Amanda Moore
CMT Education Manager